Aimee Fuller finished 17th in the women's snowboard slopestyle as the wind wreaked havoc at the Winter Olympics in Pyeongchang on Monday.
Fuller, the only Briton in action on day three, feared for her safety in the delayed final, which featured all 26 competitors after qualification was cancelled on Sunday due to high winds.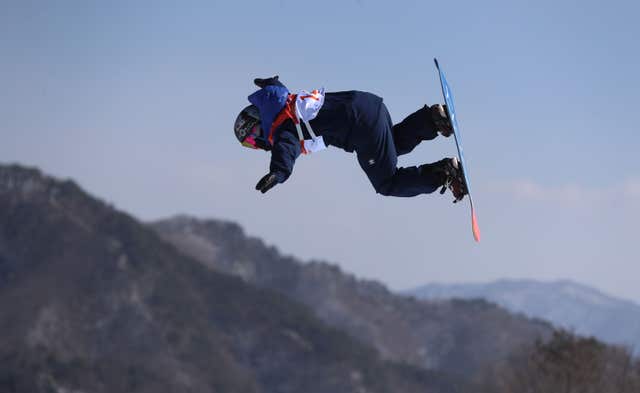 United States' Jamie Anderson performed best in the gusty conditions at Phoenix Snow Park, earning a mark of 83.00 from the judges, while Canada's Laurie Blouin took silver and Finland's Enni Rukajarvi bronze.
Fuller took evasive action on her first run and failed to land the final jump on her second after being caught by a gust, but she was not the only one as numerous competitors fell.
Fuller said: "Conditions today were definitely a challenge. It was for sure not what I dreamed of for an Olympic final, but it is what it is and I'm lucky to be in one piece right now."
Anderson played down the conditions, which Rukajarvi described as "dangerous".
"The conditions were not ideal but it changes so quick," Anderson said.
Rukajarvi added: "It was pretty bad. It was really dangerous, you didn't know what kind of wind you were going to get for your run.
"It was kind of about luck if you had good wind or not."
Laura Deas outshone Great Britain team-mate and reigning Olympic champion Lizzy Yarnold during women's skeleton training.
Deas was second and Yarnold, who won gold at the Sochi 2014 Games, third in the first official training run.
And in the second run Deas was fastest, with Yarnold fourth quickest, results which bode well for the four-run competition that begins on Friday and concludes on Saturday.
The women's giant slalom was postponed and will now take place at Yongpyong Alpine Centre on Thursday, the same day as the men's downhill which had to be rescheduled following high winds on Sunday.
Canada won the figure skating team event ahead of the United States and Olympic Athletes of Russia.
Canada's Mikael Kingsbury won the men's moguls and Martin Fourcade of France claimed gold in the men's 12.5km biathlon pursuit.
Holland's Irene Wust took victory in the women's 1500m long-track speed skating for her fifth Olympic gold.
Switzerland will meet Canada in the mixed doubles curling final after semi-final victories over the Olympic Athletes from Russia and Norway, respectively.